Vacation Rental Laundry Service
& Linen Rental Service
Our Vacation Rental Linen Service keeps your home stocked with hotel-quality sheets and towels
The easy and reliable way to tackle
laundry for your vacation rental property
If you have a property you rent out, you've probably wondered about a vacation rental laundry service.
Unfortunately, keeping up with vacation rental laundry is no easy task. Even if you have a laundry machine on the property, you or your cleaning staff likely waste a lot of time waiting around for the laundry to finish. All while running up costs for equipment maintenance, utilities, and detergent.
And it's even more time-consuming if you have to haul the laundry to a laundromat or another location for cleaning.
You're often spinning multiple plates at once as you're trying to pull everything together, and the last thing you need on your mind is dirty linens in the house you're renting to guests. That's where we come in.
Contactless Flexible Access
Hotel-quality vacation rental
laundry service in Naples Florida
Efficient laundering is a key part of keeping your vacation rental running smoothly. At VALIBERA, we make it easy to get the job done. We'll pick up your linens and towels for laundering and bring them right back to your property — fresh, clean, and neatly folded.
At VALIBERA's Airbnb Laundry Service, we solve all laundry problems, big and small, so you don't have to spend time worrying about vacation rental linens. We offer a professional laundry service that, in partnership with you, allows your business to flourish. When you have immediate laundry needs, call us for the best Vacation Rental Laundry Service in Naples FL.
We offer fast turn-around when you need it most, so you can provide your guests with clean sheets and towels in time for check-in. 
Upgrade your guest experience with Our Vacation Rental Laundry Service
Guests notice the details. Fresh bed sheets and fluffy towels mean better reviews, more bookings, and so more rental income for you.
Our Linen Program outfits your vacation rental home with hotel-quality linens and towels at a discounted cost.
Airbnb Linen
Rental Service
Our Linen Rental Program is less expensive and time-consuming than buying your own. For a one-time setup fee, we stock your home with two sheet sets per bed and an ample supply of towels, based on occupancy.
The best part for you? It's totally hassle-free. With our Airbnb Laundry Service we take care of everything: Supplying your vacation rental with plenty of bedding and towels, laundering them, changing out linens between guests, and ordering new items when they need to be replaced.
Save yourself the time, money and hassle by hiring our airbnb linen rental service. Clean, neatly folded towels and sheets are the first things guests look for when they set foot in your home. We hold ourselves to a high standard so we can help you uphold your business's reputation.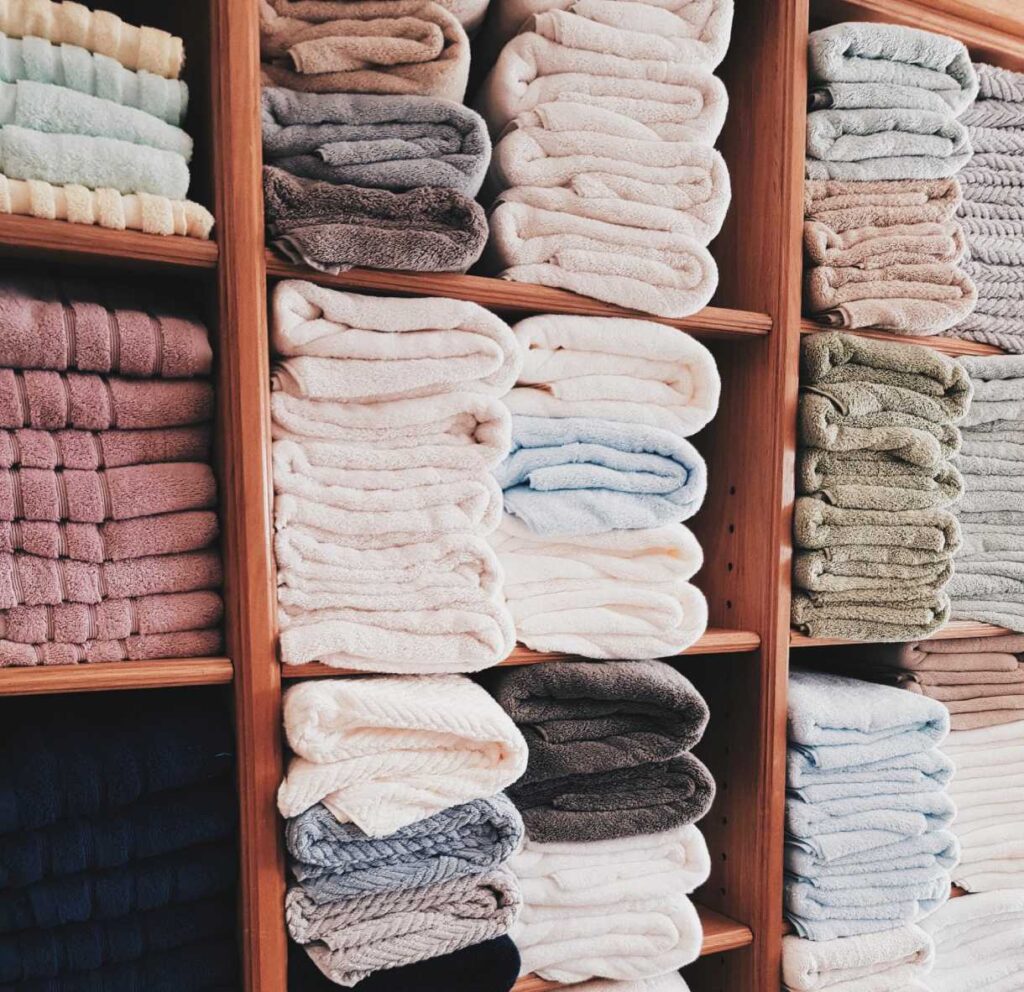 New linens and towels every year
Our Linen Rental Service includes annual replacement of all of your sheets and towels for a small fee. But if our housekeepers notice anything that needs to be replaced sooner, it's on us.
That means any sheet or towel that's worn, torn, or stained will be swapped out right away by us, and so keeping your linen closet and your guest reviews in peak condition.
Hiring an Airbnb linen service will allow you to keep impressing your guests and getting favorable reviews. Call today to learn more about why VALIBERA's laundry service is the best fit for your business.
Attention to detail is vital when handling linen and towels that will be used by your guests. Vacation rental property owners seek reliable linen service to handle the laundry generated by guests. It's always vacation time in Florida, so our laundry  Service with the option of renting linen and towels make your work a lot easier. Our linen service saves you valuable time, so can concentrate on the essentials of your business.
See what other advantages Valibera as a Local Vacation Property Rental Management has for you.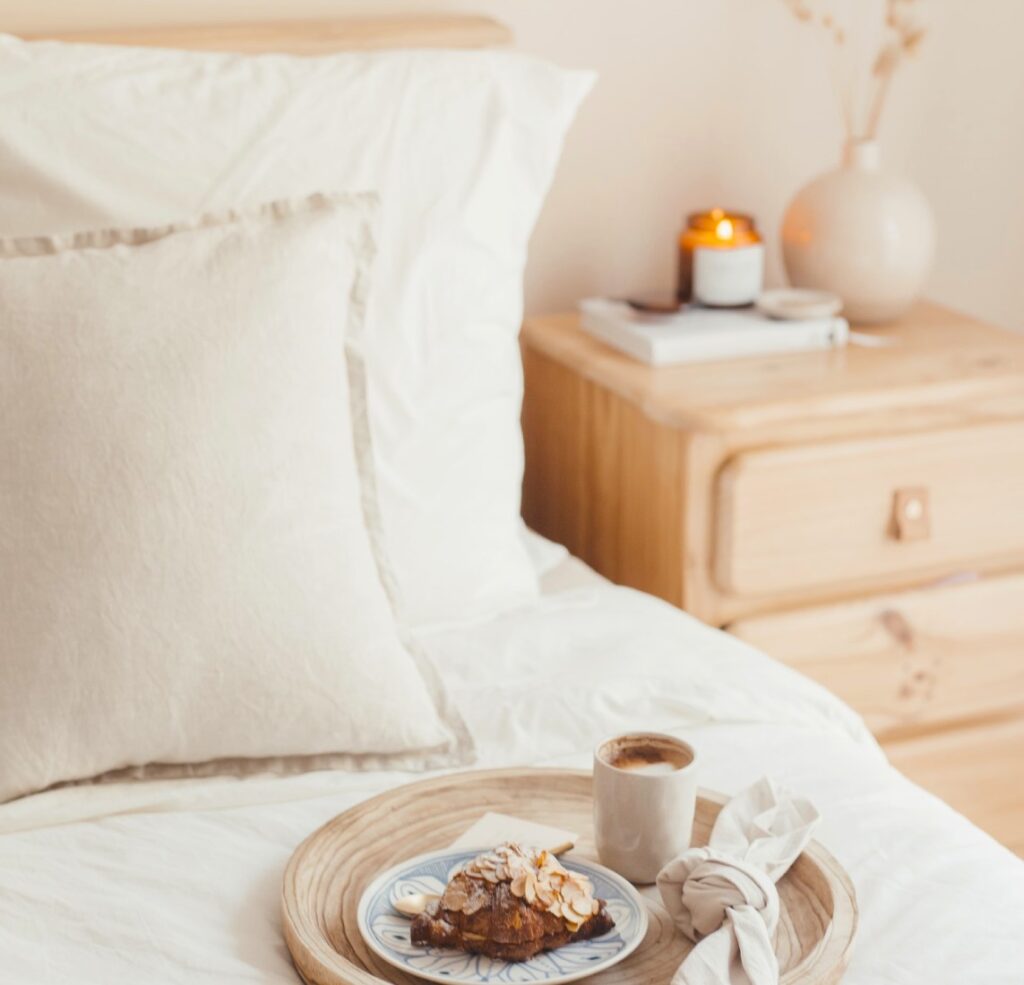 Don't worry about fresh sheets anymore
Get in touch and let us handle the laundry for your vacation home. Call us at (239) 351-1144 or send a message.
By providing your number, you consent to receive automated text messages from Valibera and agree to our Privacy Policy. Message/data rates may apply. Consent to receive messages is not required to receive services.
Don't worry about fresh sheets anymore
Get in touch and let us handle the laundry for your vacation home.
Call us at (239) 351-1144 or send a message.
By providing your number, you consent to receive automated text messages from Valibera and agree to our Privacy Policy. Message/data rates may apply. Consent to receive messages is not required to receive services.
Below are some frequently asked questions and information about our Vacation Rental Laundry Service. 
Please feel free to get in touch with us with any additional questions you may have.