Property Management Naples Florida
We relieve homeowners from the stress of managing their properties and exponentially increase their property profit through Short-Term Rental Property Management
How can homeowners from Naples FL and out-of-state investors benefit from working with VALIBERA?
• Higher rental income on your Naples property
• Long term ROI for your investment portfolio
• Transparency from your Naples property managers
• A stress-free rental investment experience
This is Why We Do What We Do
All in all a great vacation rental property management! Oliver and his team are very professional and everything went smoothly from the beginning. Definitely high recommended to any home owner!
Excellent short term rental property management! We are more than happy to work with Valibera! 5 Stars overall!
Steven charles
21/08/2022
Great stay and great location! Very clean house and only 2 min. to Vanderbilt Beach. Oliver and his team from the airbnb property management Valibera were amazingly responsive and helped us with all our questions within minutes. We will definitely stay again!
Jennifer Anderson
12/08/2022
Great experience working with the team of Valibera airbnb management service. Our property is always immaculate and we always get informed about any maintenance work what gets done. Thanks for the wonderful experience! We definitely recommend Valibera as airbnb property management in Naples!
Robert John James
12/08/2022
We found Valibera staff to be helpful and friendly and very responsive to queries. The onboarding of our home was very easy and the income results are very satisfactory! For us, best property management company we've yet experienced. We appreciated being able to text them and their swiftness in response time. I didn't get a sense of tedious bureaucracy, just a quick, useful and human answer to my questions. Thank you! Well done!
We have used Valibera Vacation Rental Management for one of our homes in Naples Park and have not been disappointed so far. They offer a hands-on full service vacation rental management with a lovely personal touch. We had another management company before and were very disappointed by them as they had completely neglected our house. The pool was green and the furniture was damaged. There are a lot of other property management companies in Naples FL but Oliver gave us the best feeling and our feeling was not wrong. We are very happy that we found Valibera and highly recommend them.
Awesome house! Clean, big and bright. Great location and nice airbnb rental management staff. Particularly Oliver was very helpful and responsive.
i had many questions and all were answered quickly through the friendly team of the vacation rental property management. Thank you!
We absolutely loved this location. The kitchen was beautifully appointed and everything we needed was there. It was immaculately cleaned. The location was perfect including the pool area, and we had a wonderful time. We're hoping to book this location for next year.
Absolutely incredible. Best way to enjoy Naples! The house was adorable, with coastal aesthetic. The view was incredible, and the location was right by everything. 10/10 recommend and stay we will definitely stay there again. Nothing more incredible then waking up to the sound of waves crashing around your room! The Airbnb property management of our vacation home helped us with every question immediately and even brought a new coffee machine within an hour, because the existing one did not work properly after 2 days.
Looking for Property Management Companies in Naples FL ?
VALIBERA is proud to be one of the Best Property Management Companies in Naples FL. We are a progressive Naples, FL property management company using innovative technology and personalized customer service. We've been in business since 2014, and we manage over 40 properties in Naples, FL and around in SW Florida.
We work to provide homeowners and investors with the best Short-Term Rental Management Services in the local property market. Contact us to find out how to get started with Naples Property Management.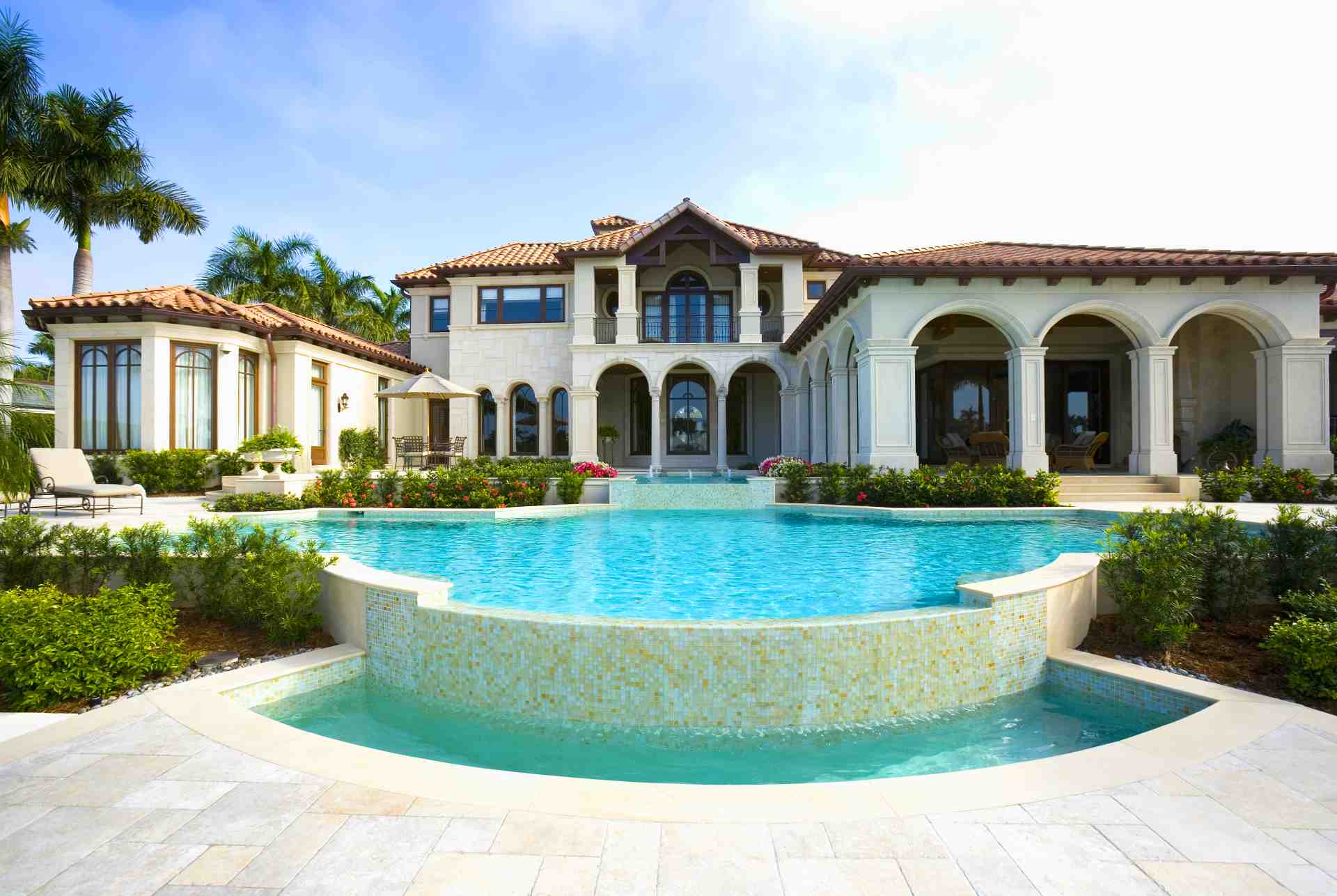 Give us a call at (239)-351-1144 or send us a message
and we'll get back to you soon.
By providing your number, you consent to receive automated text messages from Valibera and agree to our Privacy Policy. Message/data rates may apply. Consent to receive messages is not required to receive services.
Give us a call at (239)-351-1144 or send us a message and we'll get back to you soon.
By providing your number, you consent to receive automated text messages from Valibera and agree to our Privacy Policy. Message/data rates may apply. Consent to receive messages is not required to receive services.
What Types of Properties Does VALIBERA Manage?
Short-Term Rental Property Management Services
As a Naples Florida Property Management Company for Short-term Rentals, we have designed a variety of services to provide the best experience to you but also to your guests each time they stay at your place.
Let Us Manage Your Naples Rental Property
You own a house or condo in the Naples Florida area. Perhaps it's an investment property or maybe you once lived in the home and plan to sell it when the market turns around. Either way, now you need to rent it out profitably…. and fast!
But renting annually does not bring much income and finding quality tenants and keeping them happy can be pretty demanding. Do you really have the time or desire to be a landlord? That's where VALIBERA Short-Term Rental Property Management comes in. We Maximize Your Rental Income And Protect Your Investment.
Any Questions? We are here to help!
What we do as your Naples Property Manager
Established in 2014, VALIBERA Vacation Rental Property Management has the experience, the staff and the systems in place to care for your property the way you would, if that were your only job.
We manage dozens of properties in the Southwest Florida area, from single family homes to condos in bigger buildings. We specialize in Naples Vacation Rental Property market. And we know what it takes to get and keep a home here rented as vacation rental.
Now you can hand over all the stressful and time-consuming responsibilities that come with being a short-term rental host. We'll handle everything. Most important, you can be confident that your property is in good hands.
Marketing and Promoting Rental Properties in Naples, FL
A rental property doesn't lease itself. Every day that your home sits vacant costs you money. It doesn't take but a month or two before you're in a cash-negative position.
VALIBERA Vacation Property Management will find you qualified guests for your vacation rental. We will actively market your property in ways you might not be familiar. And some ways other property management companies don't even do. It's not enough to simply create an online listing or mount a sign in the yard and wait for a qualified guests to call. That's way too passive if you want to maximize occupancy and revenue.
Instead, we use online marketing tools combined with ranking optimization on major booking platform like Airbnb, VRBO, Booking.com, TripAdvisor and Google Vacations. We will place detailed information about your property on the major online booking marketplaces. We also take huge advantage of our SEO (Search Engine Optimization) know-how to advertise your property on Google as well as on several Social Media platforms. This will generate high rankings and visibility on the internet and thus qualified guests. That's a massive amount of exposure guaranteed to generate a constant flow of potential guests.
And, unlike most Naples Property Management Companies, we answer our phones and show properties seven days a week. That's what it takes to find guests, so that's what we do. We WILL get your vacation rental rented.
Benefits with VALIBERA Property Management Naples FL
Naples is a city in Collier County, Florida, United States. As of the 2020 census, the city's population was 19,115. Naples is a principal city of the Naples-Marco Island, Florida Metropolitan Statistical Area, which had a population of about 322,000 as of 2015.
The city is mostly known for its high-priced homes, white-sand beaches, and numerous golf courses. Naples is the self-titled "Golf Capital of the World", as it has the second most holes per capita out of all communities, and the most holes of any city in Florida. The city is also known for being appealing to retirees, and a large percent of the population is made up of them.
More details on Naples, FL
The median income for a household in the city was $71,553, and the median income for a family was $102,262. Males had a median income of $86,092 versus $30,948 for females. The per capita income for the city was $61,141. About 3.1% of families and 5.9% of the population were below the poverty line, including 15.1% of those under age 18 and 3.3% of those aged 65 or over.
Tourism is a major industry for the city. The Naples area is home to several major land reserves, including the Corkscrew Swamp Sanctuary, Everglades National Park, Big Cypress National Preserve, Florida Panther National Wildlife Refuge, Ten Thousand Islands National Wildlife Refuge, and Picayune Strand State Forest. The Corkscrew Swamp Sanctuary is known not only for its 11,000 acres (45 km2) of landscape and wildlife, but for a two-and-a-half-mile-long boardwalk winding through the sanctuary. The Naples area is also home to the Naples Zoo at Caribbean Gardens, which dates back to 1919. Near the zoo is where the Coastland Center is located, an indoor mall with many different types of stores anchored by J. C. Penney and Macy's.
Downtown Naples is home to The Naples Players, the 5th Avenue South, and 3rd Street South shopping districts, which feature a variety of antique luxury shops. Gallery Row is a concentration among the numerous art galleries spread throughout the downtown area. Located directly off of Tamiami Trail are the Waterside Shops, an upscale open-air shopping center with popular stores such as Gucci and Louis Vuitton. Near downtown Naples Bay and the Gordon River is the shopping district of Tin City. This open-air shopping center specializes in antiques and handmade local novelties.